Whitewater kayaking in Brattlandsströmmarna
Whitewater kayaking in Åre. A try out day on the nice rapids of the river Indalsälven.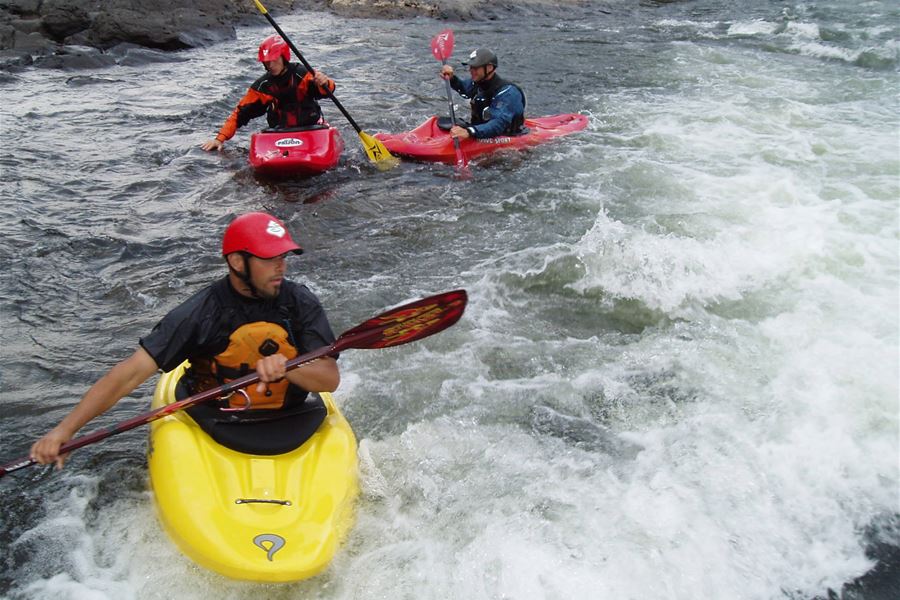 Information
We paddle a day in Brattlandsströmmarna, a suitable stretch of rapids just 8 km from Åre. Brattlandsströmmarna is divided into three rapids with calmer sections between which makes it suitable for beginners.