Helags, STF Mountain station
The lonely and remote structure resting at the foot of the highest peak in Sweden, just south of the Arctic Circle, is Helags mountain station. Skiers and hikers from far and wide come here to climb to the summit or simply to enjoy the fine selection of food, the well-stocked store and the relaxing sauna the mountain station has to offer. The newest of STF's mountain stations invites you to take in breathtaking views both of the summit (1797 m above sea level) and of the most southerly glacier in Sweden.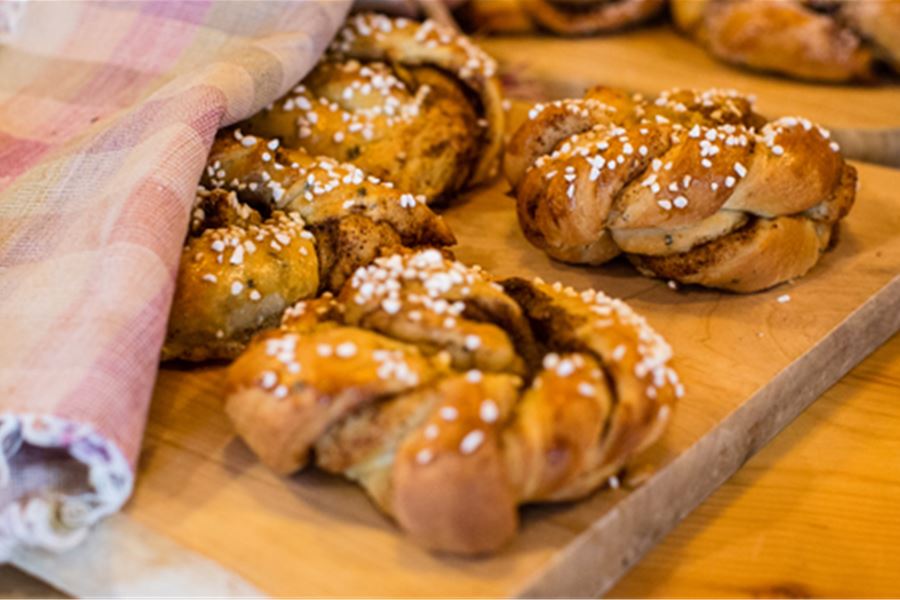 Information
In 1897, the first hut was built on the site in order to facilitate those who took on the challenge of climbing to the top of Helags, some 750 meters above. These days, large numbers of skiers and hikers come to repeat the great feat and to enjoy the mountain station and its selection of food and facilities.

In spite of the station being situated at such a high elevation, summertime at Helags treats visitors to green and flowery scenery. That might just be why the Arctic fox thrives here so well. Perhaps the largest population in the country of this endangered fox makes its home right here.

Accommodation is offered in three huts with 4-bed rooms. For a more genuine adventure experience, you can stay in the wood-heated G Östan with one 5-bed room and a 9-bed room.

Dinner is served at 6 pm and breakfast at 6 am. During the day, waffles and goulash are offered.

Directions
You can take the train to Östersund and then travel onward by bus to Ljungdalen. For more information about other means to get to Ljungdalen by public transport, visit the Ljungdalen tourist information home page at http://www.ljungdalen.com.
Taxi Ljungdalsfjällen drives passengers between Ljungdalen and Kläppen where the marked trail to the Helags mountain stations begins. The price for the ride is SEK 150 for 1-4 people. For information and to order a ride, call 0687-203 02.

If you are coming in your own car, there is parking space available at Kläppen about 6 km away from the village of Ljungdalen. It is then a 12 km hike along a marked trail up to the Helags mountain station.

In the winter, chartered transportation is available in the form of snow-cat to take you between Kläppen and Helags. For information and for booking transportation, call Åke Bendiksen at 0687-20324.