Bydalens Wärdshus
Stay comfortable in modern apartments close to lifts, ski trails and wärdshus. We offer apartments of various sizes ranging from 4 to 12 beds. All apartments have a sauna and many also have a dishwasher and some wood burning stove. Bydalen is located a few miles from Östersund and Åre. The small village of Bydalen is one of several small villages in the destination of Bydalsfjällen with a large piste system and and true alp feeling.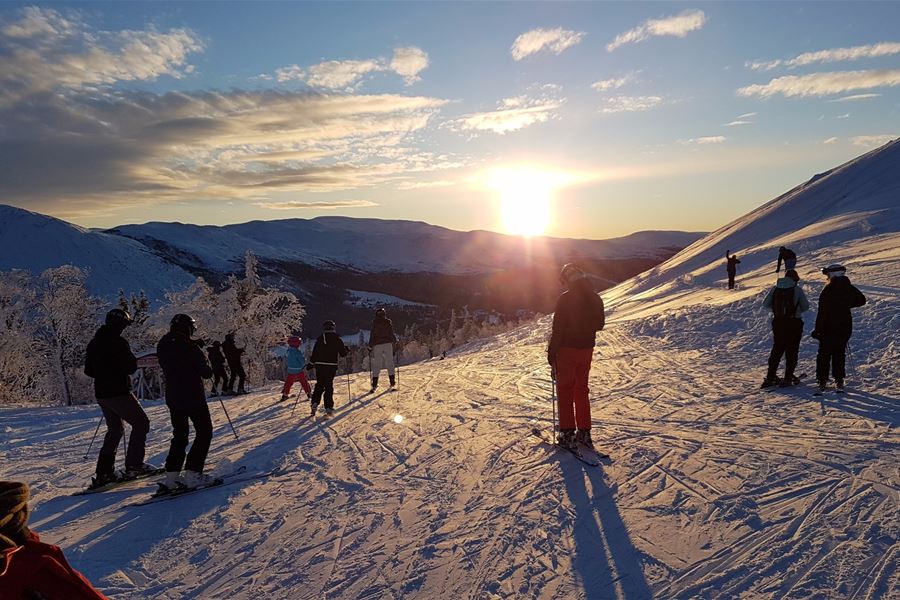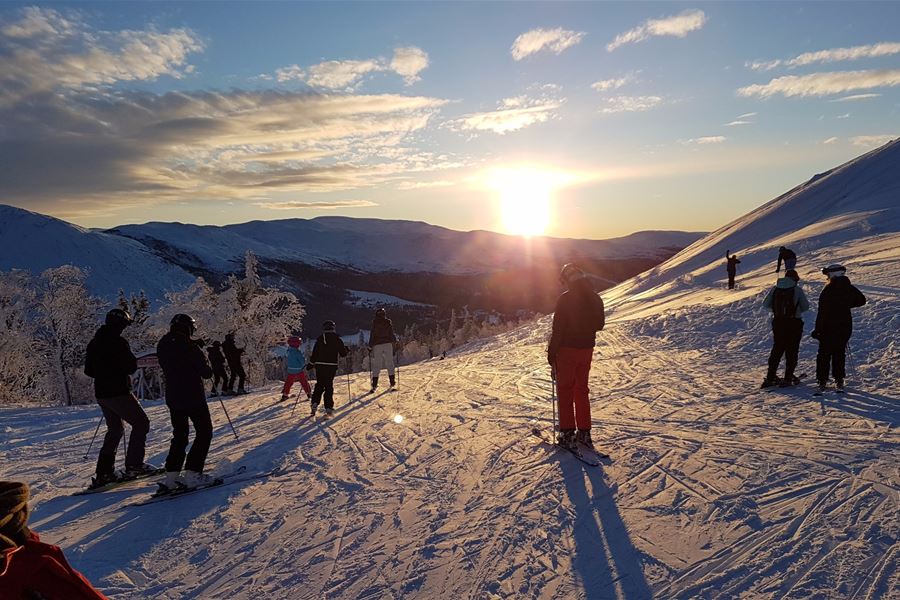 Information
In Bydalen's apartments you live comfortably. The accommodation has everything you need for a stay in the mountains.

In the Moon there are 4+2, 8+2 and 10+2 beds.
Norrskenet offers apartments with 4+2 and 8+2 beds.
The apartments in the Sun have 6 beds.

In Bydalen Wärdshus we offer everything from today's lunch to 'a la carte and theme nights'. You can go skiing to and from the restaurant. The ski rental is located just below the Wärdshuset and offers a wide range of winter sports equipment.

Final cleaning is included in the price when booking in winter. Under the summer, there is an additional service that can be bought. Bed linen is not included but can be purchased.

If arriving later than 18:00 please contact the reception before calling 0643-32011.
Directions
Follow road 321 towards Hallen. Turn off at the church in Hallen towards Bydalen / Hovde / Höglekardalen. Follow Bydalsvägen for about 20 km until you pass the first lifts on the right side. On the right side of the road you will see a large black building; Bydalen Restaurant are on the facade. Turn right at the big black wooden sign pointing towards the reception. Parking is available on the gable and the backside. Welcome to check in at the reception.